We have some big news to announce: Dust Prophet will be performing at the 2020 Maryland Doom Festival!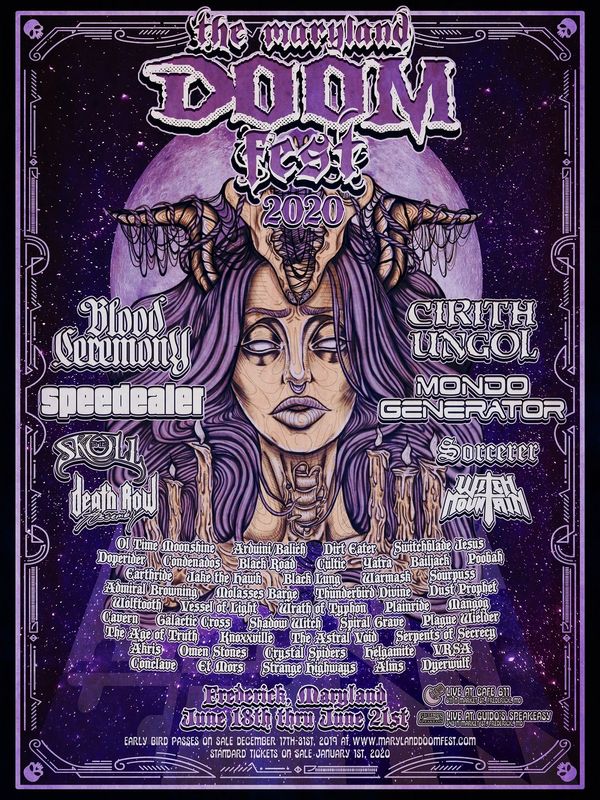 Early bird tickets go on sale December 17th. For lodging recommendations, ticket packages and more go HERE!
And follow the MD Doom Festival on the following social media sites: 
Website; Facebook; Instagram; Twitter. 
*We also have new video posted to our website and YouTube channel. Go to the Videos page on our website to watch the recording of our full set from this past Friday (11/1) at Jewel.